Property P0038 - "Casa Buen Succeso"
Rural Development - Yasanga, Vilcabamba
Assorted Mountainside Lots Overlooking Vilcabamba
Private. Unique. Extraordinary Views
Prices & Lot Availability listed below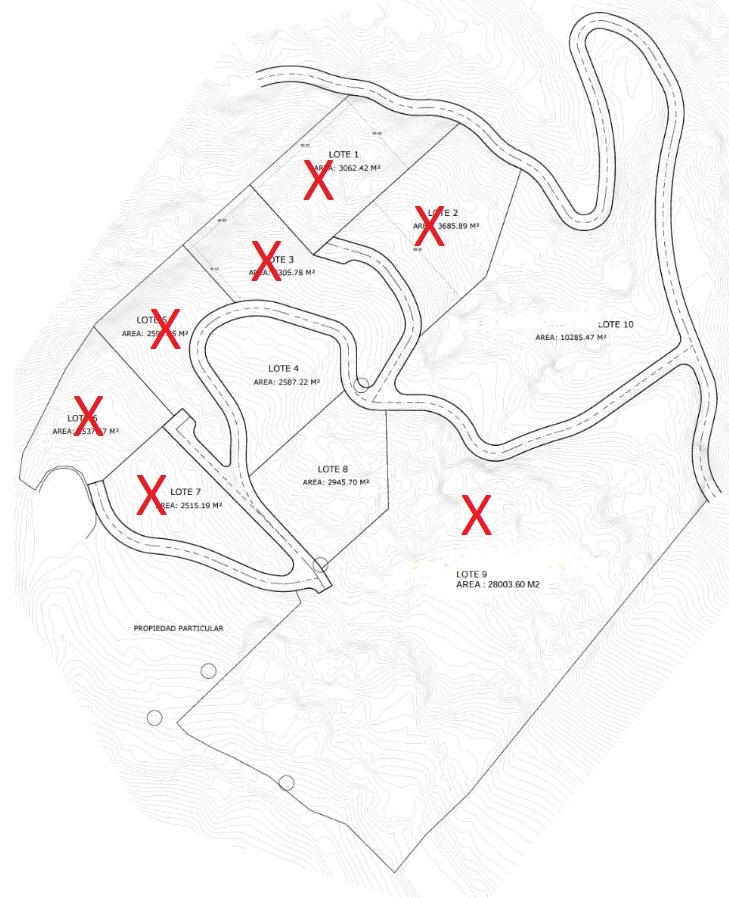 If you have questions, or would like to organise a visit/tour, please just get in touch.
On one of my very favourite (and most spectacular!) properties and locations in and around Vilcabamba, someone has finally transformed that mountainside ... into a beautiful and very well thought-out development which is now "accessible" for newcomers to the valley.
This property is about 12 minutes drive from Vilcabamba's central park, and as you can see from the photos in the slideshow below, the kind of views, sunsets, and general aspect from these mountainside lots ... is nothing short of breathtaking.
The available properties directly overlook the Vilcabamba township, and you'll enjoy your sunsets while gazing across to Mandango (the sacred mountain - the Sleeping Warrior) ... as he keeps his watchful eye over the Vilcabamba valley and its inhabitants.
All the hard work has been done here. Electricity is in (only the meter needs to be applied for once your construction commences). Potable water also is available via the Junta de Agua de San Jose (which supplies this side of the Vilcabamba valley - direct from waters on high, coming from the Podocarpus National Park).
A map is above, and unavailable lots are marked with red crosses. Accordingly, there are currently only TWO lots remaining available for sale ... Lots 4 & 8 (adjoining and to be sold together) and Lot 10. All lots have building permits already approved.
Pricing
Lots 4 & 8 (to be sold as one lot) - $109,000.
Lot 10 - $99,000.
If you have questions, or would like to organise a visit/tour, please just get in touch.
Typical View Pics Over Vilcabamba