Vilcabamba Rental Properties
Free Listing Service
Listings Available to View at Our Office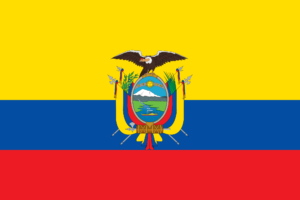 Haga clic en la bandera de la izquierda para la versión en Español.
In line with Ecuador's economy and government policies over recent years, drastically changing the country's relationship with expats, the Vilcabamba rental market has likewise become more important and active … as visitors sometimes choose the flexibility of a rental property, over the more significant commitment of owning real-estate.
At InstaCasa, although we choose not to get involved "hands-on" with Vilcabamba's rental market, we do offer a FREE service to all property-owners who wish to rent their properties. Accordingly, these regularly updated listings can then be perused by anyone who visits our downtown Vilcabamba office (in the central park next to Cafe Layseca's). Interested parties are then free to pursue on their own account, any rentals which might suit their needs.
To this end, we require such owners/landlords to submit an colour-printed A4 description of their rental property, which we then retain in a plastic-sleeved folder in our office.
This rental-description MUST include a name, contact phone-number, contact email, price per month, and one or two COLOUR photos, as well as the following items (where applicable) … or it will not be accepted.
So if you are looking to submit an A4-page description of your rental property to the InstaCasa office, please take note of the following pre-requsites. 🙂
Property Location – Valley and Barrio
Property Type? Is the rental an apartment, a full house … just a room, what?
What services (if any) are included in the monthly rent? Electricity? Water? Gas? Internet?
Hot Water? Yes or no?
Distance in kilometres from Vilcabamba's Central Park & approximate taxi-fare?
Does the property have road/vehicle access?
Preferred tenancy duration? Specific dates? Short, medium, or long term?
How many bedrooms, and how many bathrooms?
Is the property furnished? Unfurnished? Partially furnished?
What is the property condition? Rustic? Average? High-End?
Any restrictions? No pets? No small children? Maximum number of tenants? Etc?
Is the property fenced?
Is the property secured? Does the property have secured windows and barred access, etc?